Bon Jovi  is an American rock band that was formed in 1983 in New Jersey. Here are the top 10 facts about this iconic band: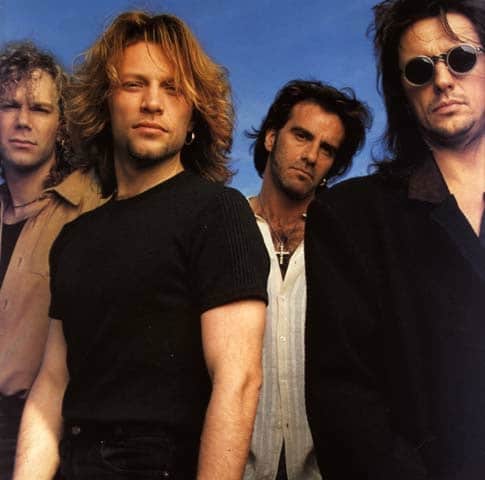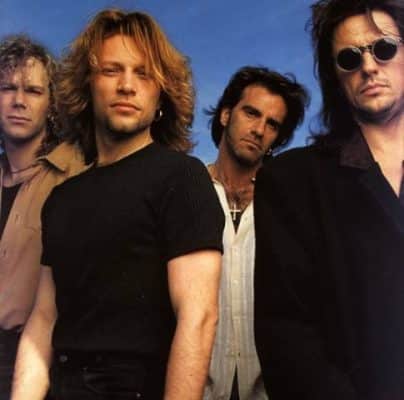 1. The band is named after its lead singer, Jon Bon Jovi, whose real name is John Francis Bongiovi Jr.
2. Bon Jovi has sold over 150 million records worldwide, making them one of the best-selling bands of all time.
3. The band's first hit single, "Runaway," was released in 1984 and peaked at number 39 on the Billboard Hot 100 chart.
4. Bon Jovi's breakthrough album, "Slippery When Wet," was released in 1986 and has sold over 28 million copies worldwide.
5. The band has had 13 studio albums, with their latest album, "2020," released in 2020.
6. Bon Jovi has won numerous awards, including a Grammy Award for Best Country Collaboration with Vocals for their song "Who Says You Can't Go Home."
7. The band's song "Livin' on a Prayer" is a signature track and one of the most recognizable songs of the 1980s.
8. Bon Jovi has been inducted into the Rock and Roll Hall of Fame and has received other honors, including an American Music Award for Favorite Pop/Rock Band/Duo/Group.
9. The band has been actively involved in philanthropy, particularly through the Jon Bon Jovi Soul Foundation, which focuses on addressing issues of homelessness and food insecurity.
10. Despite changes in the music industry and the departure of some original band members, Bon Jovi continues to tour and release new music, proving their enduring popularity and influence in rock music.