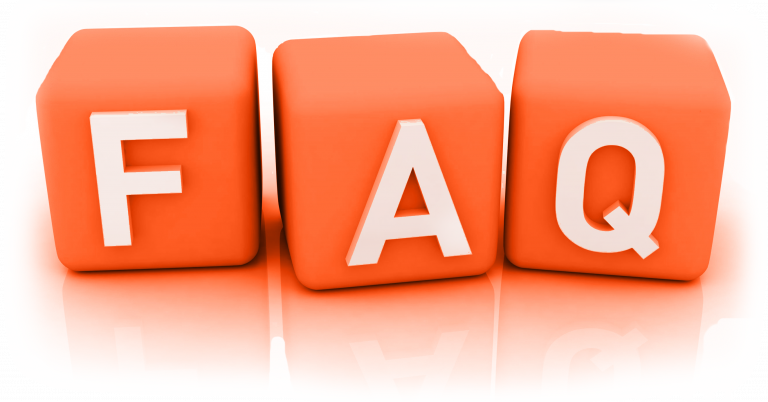 Frequently Asked Questions
Shipping & Returns
When will I receive my order?
Orders ship Monday-Friday. In-stock products typically ship within 48 business hours after you submit your order. Delivery time will depend upon product availability and selected shipping method. Please note we only deliver to US and Canada locations.
When will I receive a product if it's on backorder?
The store is occasionally out-of-stock on popular items. It may take between 1-4 weeks for a product on backorder to be shipped to you. You will receive an e-mail notification upon shipment.
How much is shipping and handling for my order?
Shipping and handling charges are calculated based on your order total. Your shipping charges will be indicated when your order is placed. In your shopping cart calculate the charges by selecting the destination and level of service. Customs and duty fees are the responsibility of the recipient.
Can products be shipped to PO Boxes/APO/FPO addresses?
We do not currently ship to P.O. Boxes. All products can be shipped to APO and FPO addresses and will typically be sent via USPS. When shipping to an APO/FPO, please remember to indicate the following: the US for recipients within the United States; AE for recipients in Canada, Europe, Africa, or the Middle East; and, AP for recipients in Asia or the Pacific. For all addresses select the United States from the country pull-down menu.
Will I be charged sales tax?
In states where our commerce service provider and fulfillment partners have operations, we are required to charge sales tax on product purchases as well as shipping and handling. We currently collects sales tax in the following states: AL, CA, CO, CT, DC, FL, GA, IL, IN, KY, MA, MD, MI, NJ, NY, NC, NV, PA, SC, TN, UT, VA, WA, and WV. In the EU we calculate sales tax based on religious standard rate.
What is the policy and process for returns?
Products may be returned within 90 days of the original purchase date.
If you do not receive your order, please notify us within 30 days of your order date.
NEST PRODUCTS: Returns will only be accepted for damaged or incorrect items received if reported to the Customer Service Center within 15 days of receipt. Returns cannot be made in exchange for another type of item. To report a damaged or incorrectly shipped item, please retain your original packaging and contact email [email protected]. This must be done within 15 days of receipt.
Backorder Items
Although we make every attempt to have items available in stock, occasionally we may list inventory as backordered, indicating that the item is temporarily out of stock. If a negative number is showing on the site for inventory, it reflects a backorder status and you may continue to order this item but understand that it will be backordered. These items are not available to ship immediately because we are in the process of securing additional inventory from our suppliers. For all backorder items, please allow for an additional 2-4 weeks. Inventory levels only decrease after the user has completed placing an order.
Privacy Policy
Please Policy page to view our Privacy Policy.
Returns Questions
Please note that all Gift Card sales are final. Please note that returns and exchanges are not permitted for custom-decorated (DTO) merchandise. Write on the original packing list what you are returning and whether you would like to be credited or have an exchange. If you do not have the packing list, please write the above information on a blank piece of paper and include your name, the person's name that placed the order and your address. 
Ordering
Can I place an order via telephone or e-mail?
Please make an order online and email us if you have any questions about the order status.
How can I track my order?
If you have placed an order, you may check the status on "My Account" page once you are logged into the site. We also send a notice about order status when you make an order on my site.

Can I change or cancel my order?
Order processing begins after you click on the submit button therefore it may not be possible to cancel your order. Please contact customer service at [email protected] for more information about that.
Payment Methods
We accept the following payment methods.
Visa
MasterCard
American Express
Discover
We are unable to accept checks, cash, or bank transfers.
International Orders
Who is responsible for paying duties and taxes for international shipments?
The Consignee (Recipient) of the package(s) is responsible for any duties and import taxes due upon delivery. Duties and taxes are not calculated or charged when you place your order online and will be payable to Customs when you receive your order.
Shipping Information
Our goal is 100% accuracy on quantity and timeliness for all shipments. RMG processes orders Monday-Friday. All orders for in-stock merchandise are shipped within 48 hours. Overnight and Expedited orders are shipped the same day provided they are transmitted before 3:00 p.m. EST.

All orders should arrive with a packing slip. Please confirm that all the information on the packing slip is consistent with the materials in the box. Also make note of any damage to the box should you find a discrepancy. If you have questions, please contact us.